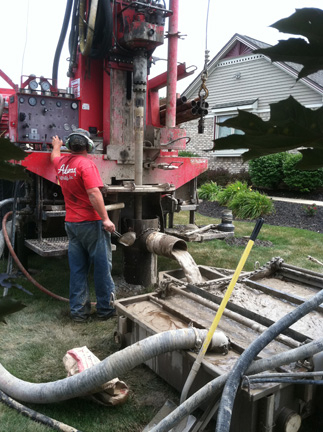 Your water is an integral part of your home or place of business. If your well is not pumping water or not running properly, we know you want the issue fixed as soon as possible. Adams Well Drilling is dedicated to repairing your Michigan well quickly and professionally.
We always strive to deliver the best possible solution to your well issues, whatever that may be. We won't push sales, but we will recommend any and all repairs that we would perform on wells at our own homes! Ultimately, our customers are like family to us, and we perform well repair services accordingly - with a dedication to excellence and an attention to detail.
Learn More About Our Well Repair Services
With all of our well repair services, we do everything in our power to preserve your landscaping and keep your lawn looking fantastic. If we have to dig for the repair, we will dig a hole that is as small as possible. We then carefully pack the dirt back into the hole, and even try to preserve the sod or turf when possible for replacement.
We are highly-experienced with repairing wells, leaving us fully-qualified to handle any well repair you may require. Contact us today to schedule expert well repair service at your Michigan location.