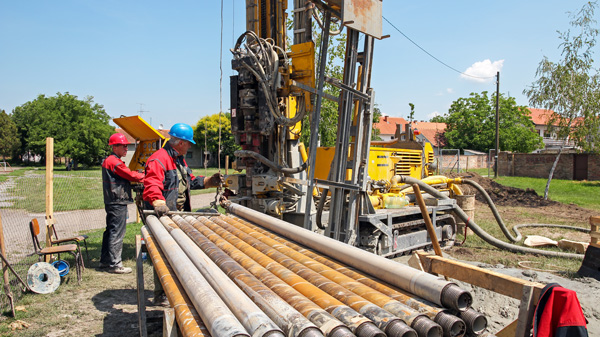 Industrial well drilling requires a unique skill set and a broad knowledge of the challenges specific to this sector. Typically, industrial wells require vastly larger water volumes. Additionally, water quality must be tightly controlled for industrial processes. Adams Well Drilling has installed countless industrial wells and are experts in this field.
Our Industrial Well Drilling Capabilities
Up to 12" Plumbing
High-Volume Output - Thousands of Gallons per Minute or More
Type 2 and Type 3 Wells
Fusion Welding
And More
We handle every step of the industrial well drilling process, from designing the well and water line to careful clean-up of the site after installation. With years of experience in installing industrial wells, we make sure that the finished product is ready to meet your water demands.
We take pride in our work, and are committed to excellence in every new well we drill. Our customers are our top priority, so we do whatever it takes to exceed expectations. From the quality of our industrial wells to our superb customer service, we guarantee you'll be impressed.
For first-rate industrial well drilling services, contact Adams Well Drilling today.